Brothers Tom Page, EVP, left, and Scott Page, CEO are preparing Scott's daughter Lynsey Waldman and Son Kevin Page for bank leadership
Pony Express Bank prepares next generation for leadership
Originally published by Kansas City Business Journal May 26, 2022, 1:51pm CDT
Pony Express Bank CEO Scott Page built one of the strongest and fastest growing banks in the Kansas City area, and now he's focused on ensuring continuity.
Page is busy working on a succession plan, getting his daughter Lynsey Waldman and son Kevin Page ready to take over leadership when the time comes. They're the fifth generation of bankers in the family, though not all at the same bank.

Scott Page said his wife's great-great-grandfather was a charter member of a bank that was founded in 1910 in Plankinton, South Dakota. Since then, each succeeding generation has entered the banking industry. Waldman is vice president of marketing for Pony Express, and Kevin Page recently was promoted to vice president of corporate finance.
Scott Page became a banker in 1984 and joined Pony Express as president in 1993. Pony Express had one branch in Braymer, Missouri, in 1993 and was in the process of opening a second location in Liberty. The bank had about $12 million in assets at that time.
His brother Tom Page joined Pony Express in 1997, after working as president of the family's bank in South Dakota. The Page family ended up buying Pony Express in 2003, when it had about $75 million in assets.
Steady growth
Since then, the bank has grown to $320.35 million in assets.
Pony Express was named the fifth-strongest midsized bank in the Kansas City area in 2021. Its loan portfolio of $232.9 million has only $14,000 in problem loans on the books.
That's an impressive feat considering it had the second fastest-growing loan portfolio of all local banks in 2021, up 37.14% from the previous year.
"In the summer of 2019, Bankliberty and Platte Valley were sold," Page said. "We were about $175 million in assets at that time, and we were thinking we were going to end up with a lot of new business whether we wanted it or not."
Since 2019, the bank has nearly doubled in assets.
Most of the loans on the books at Pony Express are commercial. The bank doesn't do much consumer lending, and the loans it does have typically are ancillary loans for commercial clients, such as a vacation home, boat or airplane.
"We do have a high concentration in construction lending,

and we're watching it closely," Page said. "All the builders we have survived the financial crisis and professionalized their approach to building homes. They're pretty strong today and had 10 good years in a row to stockpile some cash for a rainy day."
The next generation
Page now is letting his children handle more day-to-day management at the bank.
Waldman has business and marketing degrees from the University of San Diego. She took a few marketing jobs after graduation and joined Pony Express in 2012. Since then, she's been handling social media, human resources, accounts payable, and has acted as a liaison between senior management and staff.
Kevin Page got a degree in finance and accounting from Texas Christian University. He worked as an analyst and associate at J. Taylor in Fort Worth, Texas, handling mergers and acquisitions for hospitals and physician practices. When the pandemic hit, he thought more about how his career should unfold.
"I was having some discussions with my dad and uncle and sister, and realized that the succession plan of the bank hadn't been outlined yet, and they didn't really know where they would take it," Kevin Page said. "They knew there were things that my experience and education could definitely help. I joined the bank in November 2020, and since then I've been drinking from the firehose, trying to learn everything and anything about the business of banking."
Kevin Page has been doing capital planning, budgeting and data analysis for the bank, as well as work on strategic plans. He's also worked on the bond side of the bank.
"My dad has been at this bank since 1993, and I was born in 1995, so I grew up around the bank," Kevin Page said. "I've known this bank my entire life, including a lot of the people here. I worked as a teller here in high school and knew it was a rewarding business, helping the community. I enjoy this type of work and want to do what I can to take this at least one more generation, if not a few more."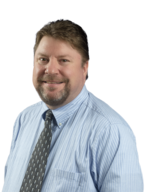 James Dornbrook
Staff Writer
Kansas City Business Journal