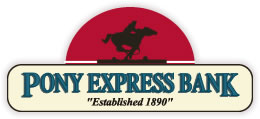 Celebrating 125 Years of Service...
Quicken Download
Do you use Quicken or QuickBooks to keep track of your finances?
Now you can download your transactions straight into your Quicken or QuickBooks
software! It's free and it's really easy. Just log into Online Banking, and
under the Account Menu choose History. Then click download, choose your
Web-Connect version and upload it into Quicken or QuickBooks. It's that simple!