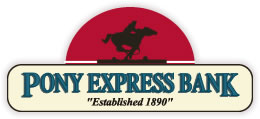 Celebrating 120 Years of Service...
Certificates of Deposit (CDs)
If you could earn several times the interest of a savings account without the risk of investments, it would be a no-brainer right? Turns out, there's no secret to this formula. Open a CD with Pony Express Bank and enjoy FDIC insurance while you watch the returns roll in.