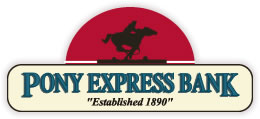 Celebrating 125 Years of Service...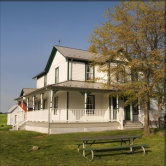 Mortgage Loans
We get it. You want to spend more time looking for a home and less time dealing with the loan. Lucky for you, Pony Express Bank lives up to its namesake with a fast, efficient process.
We can pre-qualify you to give you more buying power, and local decision-making ensures a fair evaluation. We offer a range of mortgage options, taking the time to help you at every step.
Rates

Rates as of - 10/22/14

10 Year Fixed Rate Mortgage - 3.386% APR

15 Year Fixed Rate Mortgage - 3.430% APR

20 Year Fixed Rate Mortgage - 4.018% APR

30 Year Fixed Rate Mortgage - 4.229% APR

15 Year Jumbo Fixed Rate Mortgage - 4.279% APR

30 Year Jumbo Fixed Rate Mortgage - 4.646% APR




Summary

Unsurpassed personal service
Local decision-making
Competitive rates
Pre-qualification available
Fixed rate mortgages
Adjustable rate mortgages (ARMs)
First time homebuyer options